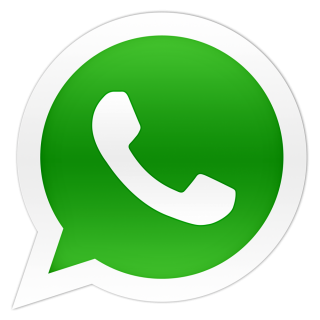 07 Days Yoga Retreat in The Himalayas
( YOGA RETREAT )
One Week

Yoga Retreat in Rishikesh

Diya Yogashala offers One Week Yoga Retreat in Rishikesh Uttarakhand India near the holy banks of river Ganges. This retreat includes 60 minute yoga session and 30 minute meditation session twice a day.
Yoga Retreats are something which have the combination of learning and practising basic yoga poses, resting your body and mind, and rejuvenating yourself from physical and mental pressure. Yoga Retreats are a way of relaxing, refreshing, and drawing strength from one's own body with the help of meditation, yoga, herbal and ayurvedic massage and adventure activities like trekking & hiking. It is also a way of getting healthy diet and sufficient rest and immersing self in one's hobbies to recover lost energy & peace of mind. It also includes daily practice of some basic yoga poses to remove rigidity and gain body's flexibility. Though yoga retreats are available all across the country but Diya Yogashala's Yoga Retreats in Rishikesh are considered one of the best. Diya Yogashala is an upcoming yoga school which provides yoga retreats in Rishikesh.
It's fun part includes trekking and hiking to different tourist destinations every day, along with fun-filled yogic musical evenings. Religious mantras and chants are played in the musical evenings to soothe the minds of yoga enthusiasts and help them forget all their troubles.
One thing that makes yoga retreats at Diya Yogashala different is food treat once in week long yoga retreat. Participants are provided food of their choice on those days, along with sweet dish. On that day during lunch or dinner, participants are allowed to spoil their tongues with spicy food and enjoy eating sweet dish. The yoga workout of the next day ensures that none of unhealthy stuff remains in their body; and all toxins are washed out of them through sweat.
Another thing involved in Yoga Retreat of Diya Yogashala is trekking to some of the famous trekking destinations including Neer Gaddu, Neelkanth Mahadev, and Jumpin Heights, where one gets the thrill of adventure sports in and around Rishikesh.
Neergaddu is a white waterfall whose waters are so clear that you can see your mirror image in it. Its located 5 km uphill in Tapovan, whose trek runs through sparsh but rocky forest. Neelkanth Mahadev, a famous lord Shiva temple located in the Himalayas. It is located across Lakshman Jhula on the other side of river Ganga. The temple is located on top of the mountain and it takes one full day to reach it by trekking, starting early in the morning. It is 32 km away from Rishikesh, trolley system is also available for those who can't climb/trek by foot. Last comes Jumpin Heights, an adventure sports destination located at Mohanchatti near Rishikesh. It has India's highest fixed platform Bungee Jumping that overlooks a rocky river 'Hyul', a tributary of river Ganga. It also offers 83 meters Giant Swing and 1 km long Flying Fox (Asia's Longest).
So what are you waiting for? Pack your bags and start your yoga retreat journey with Diya Yogashala in Rishikesh.
One Week Yoga Retreat
- Diya Yogashala