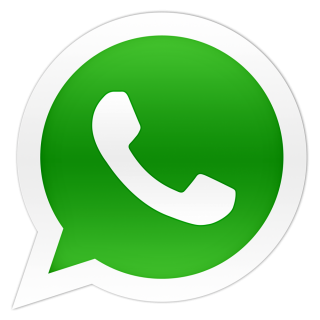 ( SHORT TERM YOGA )
Ashtanga

Intensive

The Ashtanga Intensive Yoga Workshop is an ideal way to deepen and evolve your yoga practice. Patanjali's Yoga Sutras describe eight limbs of Ashtanga Yoga which if practiced correctly, will bloom like a rose flower.
The intensive Ashtanga yoga course offered at Diya Yogashala approaches yoga holistically, addresses multiple limbs of the Ashtanga yoga system and transforms you into a complete Ashtanga yoga practitioner. Among various things included in this course are- asana practice, pranayama classes, yoga philosophy lectures, meditation techniques and Yoga Nidra classes. This course gives you a chance to experience a truly yogic lifestyle, rising with the sun to practice pranayama and asana in the morning, before experiencing the deeply rejuvenating practice of yoga nidra; followed by philosophy study in the afternoon. The day ends with another asana class for those who wish, and meditation in the evening, followed by yogic dinner and going down to sleep with the moon shining at night.
Detailed attention and precision in each class ensures that the students progress quickly in developing their Ashtanga yoga practice, bringing health and balance to the body and mind. Students leave the course feeling energised and inspired after being able to completely focus on deepening their practice without distractions. Diya Yogashala's Intensive Ashtanga Yoga Course is open to students of all level- beginner, intermediate, advanced. The courses is of 6 consecutive days (with a day's off in between, usually Sunday, but can be different at times. So please plan to stay here for at least 7 days). Those interested can join on any day of the week. Please call-up and ensure that the course is running during the time of your stay.
What the Intensive Ashtanga Yoga Course at Diya Yogashala includes?
Daily practice of the Primary series, with attention to Bandhas (yogi internal energy locks), Vinyasa (correct Ujjayi breathing paired with movement) and Drishti (fixed gazing point).
Overview and in depth practice of various Pranayama (breathing practice) techniques.
Yogic philosophy including Patanjali's Yoga Sutras, Hatha Yoga Pradikipa, different schools of yoga, and other yogic scriptures.
Overview and practice of Yoga Nidra.
Drishti (fixed gazing point).
Overview and in depth practice of various Pranayama (breathing practice) techniques.
Overview and practice of various meditation techniques.
How the Ashtanga Intensive Yoga course transforms you through its teachings?
The course held at Diya Yogashala Rishikesh, is organized in a way where participants discover a lot of new information and develop useful skills to cover different aspects of yoga practice. The schedules of daily classes, healthy food, comfortable accommodation, friendly atmosphere create perfect conditions for the student to learn and progress quickly; and develop an enjoyable personal stay at the school that comes with daily yoga practice which brings good health of mind and body.
Students are guided to practice a number of pranayama techniques consistently, and are given enough time to deepen their understanding of this ancient practice; and strengthen their control of breath. We teach them the therapeutic effect of asanas and provide additional trainings for building strength and flexibility of the body.
Course Fee Includes:
Tuition Fee for the course.
Single Room Accommodation.
Two full meals per day.
Daily snacks with two time tea.
Payment Options:
Information and Instructions for payment procedure will be sent to you with your letter of acceptance.
To reserve your seat, you need to pay USD 200 as non-refundable deposit.
The balance of the payment may be made on Orientation Day upon arrival in Rishikesh.
The Payment methods we accept are cash (Indian Rupees or US Dollars), credit card and online transfer using Transferwise.
Payments by online transfer may be made in any Currency, as we will receive all payments in Indian Rupees.
Refund Policy:
Course fee including deposit paid for registration is non-refundable and it is valid for one year from the actual course date.
Students are required to pay a deposit to secure their space, and the outstanding course fee must be paid in full before the course commences.
Please note that we do not give refunds, so it is your responsibility to ensure that you are fully insured against any unforeseen circumstances that either prevent you from attending the course, or that require you to leave the course early.
Ashtanga Intensive
- Diya Yogashala