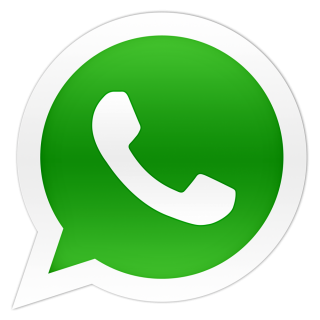 Yoga Alignment and Adjustment Course in India
( Short Term Yoga Course in Rishikesh )
Art Of

Adjustment

Adjustments and alignments are an important part of yoga. These are basically easy ways of practising various poses and providing support to certain body parts while doing certain poses. Diya Yogashala in Rishikesh offers its students- the art of adjustment & alignment. Separate classes for the same are provided at the school's premises. Now let's talk about the course.
Adjustment & Alignment Course
This is a unique hands-on course which is designed for new as well as experienced teachers, to increase their mastery of yoga through adjustments and alignments. The Yoga Sutras describe the A perfect asana as described in the Yoga Sutras, should be both- comfortable and stable. In addition to asana practice, learning the art of adjusting various yoga poses takes you closer to reaching Patanjali's description of 'what the asana is meant to be? & how should it be performed?' Good knowledge of asana adjustment can be beneficial in improving your personal yoga practice; and can be a fundamental part of transforming you into a trained yoga expert or an exceptional yoga teacher.
Specific adjustments take place at different levels of yoga, including the physical, energetic, and mental levels. The Adjustment Course provided at Diya Yogashala addresses all these levels through a variety of techniques, including physical adjustments, verbal cues, as well as other methods. Our focus is on developing awareness and intelligence that addresses individual bodies in a wide variety of asanas/poses which help improve your teaching and deepen your own practice. Students will learn a number of adjustments for Ashtanga yoga and as well as for Hatha yoga. During this course, students will gain experience and confidence in making adjustments on their own with rare feedback from our teachers and other class participants.
If you have experience in the pose itself, you will be able to carry out smart & safe adjustments to experience and better understand the intention and quality of the posture. During our adjustment & alignment workshop, you will get to spend time learning the mechanics and techniques of each asana/pose along with practicing the asana to that you are practising it correctly from inside out.
Having knowledge of body's structure is also important in the art of adjustment as you need to be observative to develop body awareness. The anatomy and physiology of the body will be covered in our workshop. This helps to further our understanding of the body within each posture, especially where it is restricted, & where there is a possibility of getting injured. Various alignment issues will also be addressed. At Diya Yogashala, we believe that adjustments are important to deepen a student's practice and teaching. This yoga course covers the safest and most effective ways for adjusting students so that they can achieve full benefits of various yoga poses.
What this course covers?
Why perform asana adjustments & what makes them good?
How to adjust one's own body in the posture?
How to adjust other's bodies?
Learning to effectively determine which adjustment is best suited for which pose?
Learning to observe adjustment in the body prior to performing it on self.
Using a variety of tools to maximise your adjustment ability.
Learning usage of own body weight and correct body mechanics to ensure safe and effective adjustment self and for student.
Course Fee Includes:
Tuition Fee for the course.
Single Room Accommodation.
Two full meals per day.
Daily snacks with two time tea.
Payment Options:
Information and Instructions for payment procedure will be sent to you with your letter of acceptance.
To reserve your seat, you need to pay USD 200 as non-refundable deposit.
The balance of the payment may be made on Orientation Day upon arrival in Rishikesh.
The Payment methods we accept are cash (Indian Rupees or US Dollars), credit card and online transfer using Transferwise.
Payments by online transfer may be made in any Currency, as we will receive all payments in Indian Rupees.
Refund Policy:
Course fee including deposit paid for registration is non-refundable and it is valid for one year from the actual course date.
Students are required to pay a deposit to secure their space, and the outstanding course fee must be paid in full before the course commences.
Please note that we do not give refunds, so it is your responsibility to ensure that you are fully insured against any unforeseen circumstances that either prevent you from attending the course, or that require you to leave the course early.
Art of Adjustment
- Diya Yogashala