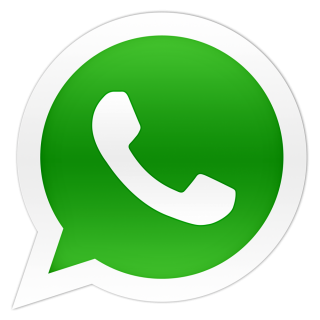 300 Hour Ashtanga Yoga TTC
( 300 Hour Ashtanga YTTC )
300 Hour Ashtanga
Yoga Teacher Training

As rightly stated in the Bhagvad Gita "Yoga is the journey of the self, through the self, to the self." Every day, individuals all around the world are inspired to learn more about Yoga because of the positive impact it has had on their lives. Diya Yogashala was founded to teach not only the physical advantages of yoga but also the mental benefits of meditation and mindfulness to every person who visits us to experience this sacred journey.
The 300-hour Ashtanga yoga teacher training course offered by Diya Yogashala in India will teach you the full Ashtanga yoga intermediate series, meditation methodologies, as well as breathing exercises (Pranayama). Participants in our 300-hour Ashtanga yoga course in Rishikesh are challenged to build a solid foundation of self-discipline via this rigorous experience. You must have completed a 200-hour yoga teacher training program, either in Ashtanga yoga or another discipline, to enroll in this course.
Everyone who practices Ashtanga is aware of the significance of the breath. Awareness of one's breath is a prerequisite for this class. Let's say you're an Ashtangi who wants to delve deeper into yoga practice and study, or a yoga teacher who wants to learn Ashtanga yoga, and you want to master the two series while also developing your skills in pranayama, meditation, kriyas, adjustments and body alignments. If that's the case, you'll benefit much from this program.
Why should you choose Ashtanga Yoga at Diya Yogashala ?
You can live & examine the unchanging core of your inner being by going through a series of postures, concentrating on different locations, and breathing deeply.
You'll see steady improvements in your stamina and tenacity, and your core muscles will become stronger than they've ever been before.
Through the study of the first four limbs of Ashtanga yoga, the Ashtanga yoga teacher training course assists you in purifying the exterior of your body and teaches you efficient methods to interact with the world around you.
Your body will continue to move as it works in concert with your breath while you practice Ashtanga yoga. Your mind will become clearer and steadier as a result of this moving meditation, and the continual concentration on the breath will help reduce tension while also allowing you to change unfavorable habits of behavior.
This particular style of Ashtanga yoga brings to light a person's emotional and mental adaptability as well as their strength. Its postures, or asanas, can affect your muscles and joints, but they can also help purify your emotions.
To fine-tune one's physical self, Ashtanga yoga is an effective method. Strengthens memory, steadies the body, and quickens the reflexes.
Why Should you choose Diya Yogashala's Ashtanga Yoga Course?
Through the completion of our 300-hour yoga teacher training course in India, you develop both your talents and your inner confidence. Those people who are interested in benefiting from the positive and significant shift might sign up for this course if they wish to build a solid foundation in their yogic approach and have a burning desire to immerse themselves in the enormous ocean of yoga information.
If you are completely new to Ashtanga yoga, please consider joining our Ashtanga Yoga 300-hour teacher training course. You will be able to study the Ashtanga yoga system with a strong basis from which to construct both your teaching and your practice if you do this.
Course Overview:
The experienced teachers of Diya Yogashala, including owner Deepak Nautiyal- impart yoga training of the ancient, in its original form while combining modern practises to ensure that their students learn yoga in the best possible way. The school provides certification affiliated to Yoga Alliance USA, after getting which, students will be able to practice in any part of the world as yoga teachers. Its experienced teachers give personal attention to each and every student to ensure they learn precisely. Notes are also provided during classes and if any student has any doubts, they can reach the teachers after classes.
Other than that, location of Diya Yogashala makes it a sought after destination for yoga learners. The school is located close to the banks of holy river Ganga on one side, which calms your mind. It's remaining 3 sides are surrounded by t
Course Eligibility:
The 300-hour yoga teacher training that is offered at Diya Yogashala in India has a strong emphasis on alignment and is suitable for both newcomers and more experienced practitioners. This session is beneficial for everyone who is currently working in the industry. For yoga teacher training programs that are 300 hours long, having a solid foundation in yoga is beneficial. The 200-hour and 500-hour Ashtanga yoga teacher training programs at Diya Yogashala are offered continuously throughout the year in India. You are free to join any of them that seems like it might be a good fit for your skill set or the goals you have established for your time commitment.
The candidate needs to be in pristine condition for the procedure to work properly. Being eager to learn new things and keeping an open mind are two of the most important skills a potential employee may have. Students at Diya Yogashala should be able to concentrate entirely on the lessons they are learning so that they may get the most out of their time spent there. The teacher education program is exceptionally demanding, requiring participants to be present for at least nine hours each day. It is expected that each participant will be present for each of the scheduled sessions. Rishikesh, being a religious center, offers exclusively vegetarian food as a dining choice. Students do not need to be vegetarians at home; nevertheless, if they want to gain the full benefits of living a yoga lifestyle, they should avoid bringing in any outside meat and should not eat it in the yoga studio. Rishikesh is known as a "dry town," meaning that the consumption of alcohol and recreational drugs is not permitted in any form. It is important to refrain from bringing anything from the outer world into your yoga practice if you want to get the most out of it. Because instruction for the class will be provided in English, candidates need to demonstrate that they are fluent in that language. In addition to this, conditions for eligibility and the availability of program spaces are taken into consideration.
Course Dates & Fee: (2022-23)
Facilities & Inclusion:
30 Days Every Month
Yoga Alliance Certificate
Shared or Private Accommodation
Attached Bathroom
Hot & Cold Water Facility
Two or Three times Nutritious Meals
3 times Tea Everday
Yoga Mat
Yogic Purification Kit
Wi-Fi Facility
Study Materials
Short Excursion Trips
Course Review:
Best yoga school in Rishikesh, India to achieve the higher state of ourselves!. Teachers are amazing – helpful and friendly. Food is delicious and organic. Everything Awesome!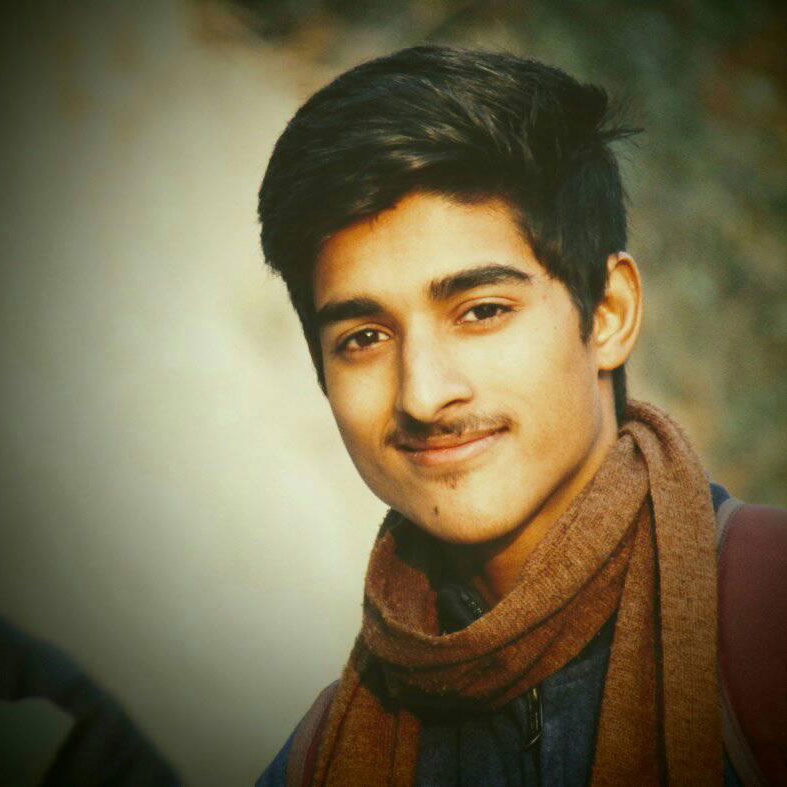 Nitish Lakhera
Torronto Canada
I was student of Yogi Deepak Nautiyal Ji at Diya Yogashala. His teachings are very well, Alignments and Adjustments are awesome. Great platform for beginners and practitioners to learn yoga.
Nathaniel Simha
Bangkok, Thailand
Best Yoga Studio in Rishikesh running by friendly, sweet, and passionate Yoga teachers! Will definitely come again for advanced level ttc. Thank You.
Daily Schedule:
The TTC program has 8-12 hours of classes scheduled a day, with one rest day per week. Here is an example schedule:
06:30 – 08:00 — Pranayama/ Meditation / Mantra Chanting
08:30 – 10:15 – Asana Class
10:30 – 12:00 — Brunch / Free Time
12:00 – 13:30 – Adjustment & Alignment class
13:45 – 14:30 — Yoga Nidra Class / Rest Time
14:30 – 15:00 — Tea time/ Snack / Refresh Time
15:00 – 16:30 — Philosophy / Guest Lecturers / Yoga Sutra Study
16:45 – 18:00 — Workshop / Study Time / Teaching Practice
18:30 – 20:15 — Dinner Time / Free Time/ Rest Time
20:15 – 21:00 — Meditation
21:00 – 06:00 — Mauna / Silence/ Rest/ Sleep
*Note: This schedule is an example of the daily timetable. Classes and times are subject to change according to the course, season and any improvements we have made.
300 Hour Ashtanga Yoga TTC - Syllabus:
The 300 Hour Ashtangas Yoga Teacher Training syllabus meets Yoga Alliance requirements and standards for "RYT-300" certification/designation.
200 Hours
Techniques, Training and Practice
Asana | Assignment | Pranayama | Meditation
20 Hours
Anatomy & Physiology
Anatomy | Physiology
30 Hours
Yoga Humanities
History | Philosophy | Ethics
50 Hours
Professional Essentials
Teaching Methodology | Professional Development | Practicum
Food & Accomodation:
Food

---
Eating can also be considered a proper practical in which you seek universal balance. You have to develop mindful eating practice can provide a ground that truly supports your personality & Yoga practice
Three time (Breakfast, Lunch & Dinner) meals per day
All Meals are vegetarian, nutritious, healthy and balance diet
A nourishing diet with fruits, vegetables, Indian herbs are added to the meal plan on an everyday basis
Three times Tea or coffee during the course
If you have any dietary requirements please inform us so that we may ensure there are adequate options for you at mealtimes.
---
Accommodation:
Accommodation during the course is included in your fees and is provided by Diya Yogashala in Ram Jhula, Rishikesh. You will get shared accommodation. If a student needs non-sharing room then he/she needs to pay some extra amount. All rooms are basic and comfortable with attached bathroom. Facilities include two twin beds, hot water and shower and bedding. Towels are also availableupon request. Wifi is included! Laundry facilities can be arranged for an extra charge, and students are able to wash their own clothes in their rooms if they wish. You will find that most of your time is spent in the yoga shala and with classmates, however you are ensured your own comfortable space in which to retreat to and relax in-between classes.
Our Yoga Course Benefits:
Course designed for growth looking towards the human nature & personality
Teachers of Diya Yogashala are not only a yoga teacher but also they are practitioner as well as motivations with good will
Basic knowledge about Asana and its proper practice can make you realize the importance of Asana
Basic knowledge about Pranayama and its daily practice helps you to experience the working of energy/prana within you
"What is prana, what is kundalini & how to awaken these prana / kundalini?" you can experience & get the right technique over here in Diya Yogashala
Get 'Pranayama schedule' - for your daily practice
A proper step towards Meditation helps you to discover "what actually peace is"
Diya Yogashala helps to sit for longer time is one posture for meditation / Pranayama
Mantra and its daily practice help you creat such an energy field around you,no egetivity can enter within
One can experience the vibration of 'MANTRA' over here in Diya Yogashala
Our Philosophy class is really related with practical growth not only intellectual information
Our Philosophy class really helps to develop one's real understanding
Our Philosophy class is related with the practical problems & its solution by Indian philosophy scriptures
Basic knowledge about Yogic Purification and its practice helps to prepair you for Pranayama and meditation
Diya Yogashala presents the proper knowledge about human body system which helps to deal with your body
Basic principles of Yoganidra and Relaxetation really helps to you to redesign your life
Our Yognidra class helps one to deal with the sub – conscious mind (Just imagine deal with sub – conscious mind)
Basic principles of Ayurveda and its application
Diya Yogashala helps to learn the anciant methods "how to teach others" (teaching methodology) in right way
Basic understanding of 'GOAL' AND ITS necessity in life
Developing Focusing attitude, step by step and day by day
Enhancing observing power-for praper understanding
Developing confidence-for growth and success
What is discipline & why it is necessary for growth
Difference between discipline & present moment
What is understanding & how to develop it?
Thankfulness and its daily practice. (Thankfulness is the essence of all religion and real understanding
You will learn "how to be positive always" in every situation in practical life
Excellent location & good environment you can find here in Diya Yogashala
Frequently Asked Questions:
If you wish to register for any of the Diya Yogashala courses, please complete and submit the registration form online. Please note that payment of your deposit is required to secure your place and until we have received this we are not able to guarantee your position on the course. Alternatively if you need any further assistance in making your application please feel free to contact us and we will be happy to assist you further. Spaces on the courses are allocated on a first come first serve basis. Diya Yogashala reserves the right to accept or reject any registration form submitted without providing further explanation.
Please note that India requires all visitors to obtain a visa prior to their arrival in the country. Please ensure that you allow plenty of time to arrange your visa as sometimes the process is lengthier than expected. Applications may be submitted to your local Indian Consulate or Visa Services provider prior to your departure from your home country.
We recommend that you take care of any necessary arrangements i.e. banks, healthcare, travel insurance etc beforeyou depart so that you may fully focus on your course and be here without any distractions.
You are welcome to bring electronics that you need to use during your stay e.g. laptop, tablet, camera etc. We do recommend that you leave valuables such as jewellery at home or else ensure that you can keep them safely whilst you are here. Whilst Rishikesh is a safe city and we maintain your safety and security as an absolute priority, unfortunately theft happens everywhere and Diya Yogashala cannot bear responsibility in the case of valuables going missing.
When you arrive in Rishikesh please come to meet us! The orientation meeting is held on the first day of the course, but you are welcome to arrive earlier to familiarise yourself with the area and refresh and revitalise after travelling before the course begins. Please note that accommodation and classes before the course are not included in the course fees, and should be arranged separately as appropriate.
At the orientation meeting, you will meet your fellow classmates and the teachers will outline the course schedule and material, locations of classes and answer any other questions about the course.
Refund Policy:
The course deposit and fees are non-refundable so please ensure that you have the relevant insurance in place in case of any circumstances that would stop you from attending the course.
Students may transfer their registration to an alternative course in the event of exceptional circumstances. Fees are valid for one year from the original course date.