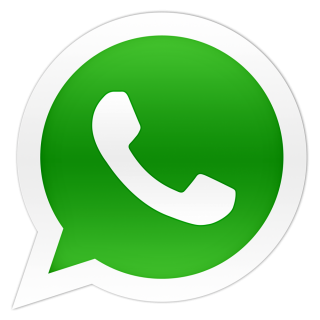 Diya Yogashala –
About Us
Diya Yogashala is a certified yoga school in Rishikesh which provides 100 hour yoga teacher training, 200 hour yoga teacher training and 300 hour yoga teacher training courses. The school is located near Ram Jhula and is close to the banks of river Ganga, where it also offers multi-style yoga teacher training and yoga retreats in Rishikesh. The school is 3 km north-east of the main city area. The school's picturesque location is set amidst mountains that surround it on all 4 sides.
Diya Yogashala also offers certified 1 week yoga courses of different kinds that offer further enhancement and improved knowledge about various yoga poses and their alignment. Now let's talk about what all will be taught to yoga students and yoga enthusiasts when they come to learn the nuances of yoga at Diya Yogashala in Rishikesh. The owner and a trained yoga instructor Yogi Deepak Nautiyal and his team of yoga teachers have expertise in Ashtanga, Hatha and Vinyasa styles of yoga, which they teach to their students.
During the various 100 hour, 200 hour and 300 huor yoga training courses held at Diya Yogashala, focus is on improving the body's flexibility, and teaching and training the students in the basics of different styles of yoga. Use of props such as wooden blocks, ropes and straps are taught during practice of Hatha Yoga, in which students have to hold their poses for several breaths. These props are useful and come in handy in maintaining Hatha yoga poses for several minutes. They act as a balancing factor for various parts of the body of yoga students during their practice of various yoga poses. Surya Namaskar and meditation form an important part of all yoga courses that are offered at Diya Yogashala, Rishikesh. Surya Namaskar helps activate the body and prepare it for the upcoming yoga poses. It also helps carry oxygen to every part of the body, which in turn energizes it. This is followed by meditation, which makes the body calm and balanced. This is important as it helps to do and maintain various yoga poses for several minutes, which actually is a difficult task for new yoga students or for those who haven't practiced yoga before.
Now let's talk about the school. Though new in comparison to other old yoga schools, yet Diya Yogashala packs a punch. It has well-furnished single rooms and shared rooms, that come equipped with clean and comfortable beds, table-chair, natural light, curtains to shed from afternoon sun, fans and lights, clean bathrooms and a spacious yoga hall where students can practice yoga, during and after classes, with their teachers and partners/friends. Food is served twice a day with brunch at 11:00 a.m. and evening dinner at 7:30-8:00 p.m. at night. After carrying out a thorough check of its premises and various services, Yoga Alliance USA certified Diya Yogashala as a certified and validated yoga school in Rishikesh. It has been declared eligible to run 100 hour, 200 hour and 300 hour yoga courses and week-long short term yoga courses.
Why should you choose Ashtanga Yoga at Diya Yogashala?
You can live & examine the unchanging core of your inner being by going through a series of postures, concentrating on different locations, and breathing deeply.
You'll see steady improvements in your stamina and tenacity, and your core muscles will become stronger than they've ever been before.
Through the study of the first four limbs of Ashtanga yoga, the Ashtanga yoga teacher training course assists you in purifying the exterior of your body and teaches you efficient methods to interact with the world around you.
Your body will continue to move as it works in concert with your breath while you practice Ashtanga yoga. Your mind will become clearer and steadier as a result of this moving meditation, and the continual concentration on the breath will help reduce tension while also allowing you to change unfavorable habits of behavior.
This particular style of Ashtanga yoga brings to light a person's emotional and mental adaptability as well as their strength. Its postures, or asanas, can affect your muscles and joints, but they can also help purify your emotions.
To fine-tune one's physical self, Ashtanga yoga is an effective method. Strengthens memory, steadies the body, and quickens the reflexes.