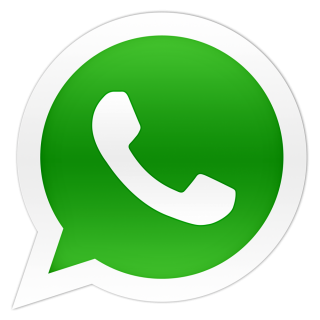 ( 300 Hour Hatha YTTC )
300 Hour Hatha
Yoga Teacher Training at Diyayogashala

At Diya Yogashala, traditional Hatha Yoga is demonstrated in all of its depth and complexity for students to experience. Our goal is to disseminate this age-old information in its purest form and to make it available to people of all ages and nationalities around the globe. We developed the Hatha Yoga Teacher Training Program with the ambition that one day we would be able to make this goal come true. The gorgeous ashram setting of the Diya Yogashala Center in India is the location of the Hatha Yoga classes that are featured in this training. These classes are led by living masters. Students who complete the program will have the privilege and the joy of disseminating this information to a broader audience. The opportunity to dig deeply into a yogic tradition that has been maintained alive and well for millennia is provided by the 300-Hour Hatha Yoga Teacher Training. This is a once-in-a-lifetime opportunity. The program at the Center begins in a space that was created with the express purpose of providing instruction in Hatha Yoga. The curriculum consists of a variety of extra components, including profound sadhanas, intensive training to teach yogic practices, and other related practices. Not just specific yoga postures, but also the yogic philosophy and way of life, are covered in these classes. Graduates who complete the program successfully are awarded certification from Diya Yogashala as well as continued help in their roles as hatha yoga instructors.
What is Hatha Yoga?
When you prefix the word "yoga" to an idea, you give the understanding that it's an all-encompassing strategy. The adjective "yoga" was added to the name "Hatha" since it is such a thorough discipline. The issue is how to handle it if this turns out to be a standalone path. One approach may be taken if the process were simple. If it were a drill, we may have approached it differently. A more creative strategy might be possible if this were art. If fun is all that matters, there's another way to approach it. Since these are all examples of widespread misunderstandings of yoga, I'm using examples from real life. Even when people discuss the therapeutic advantages or stress-relieving qualities of yoga, they are still referring to it as an art form. They feel they are doing yoga a favor by acknowledging it as an art form, No. The use of the word "yoga" immediately marks this procedure as unique. In several Indian languages, the word "Hatha" is used to describe someone who refuses to give up or give in to any given circumstance. Having this quality is crucial. Like your body is finally saying, "I've had enough." Yet you continue to stand firm on your argument. A hatha yoga pose is what you're doing right now. Thinking such as, "I can't do this anymore; giving up," enters your head. Still, you are a person of solid resolve, so you go ahead and do it. The mission will be considered successful if we can develop a physical form that is more advanced than anything that has come before. To practice hatha yoga is to signal a want to increase one's freedom. Most people nowadays can only take so much pain before they break. If you can adapt your safe area to work in every circumstance, you can always find peace of mind there. Nobody's going to be able to get you to feel uneasy, not even if they stand you on your head. You're too set in your ways to be saved by the devil even if you end yourself in hell. The purpose of practicing Hatha yoga is to create a body that is an asset instead of a liability. To achieve one's full potential, one need no longer view his or her physical body as an obstacle or a limitation.
What would the Trainees get?
The trainees' focus will be on mastering the techniques of Upa-Yoga, Angamardana, Surya Kriya, Surya Shakti, and Yogasanas so that they may pass their knowledge on to others.
Spend your days in a sacred area created just for the practice of Hatha Yoga by our visionaries, and let your faith guide you.
Work with committed people from all around the world to hone your skills and expand your Yoga professional network.
Additionally, one would acquire the philosophical background and practical experience necessary to instruct others in the asanas and Yoga as a whole.
The curriculum of Hatha Yoga Includes:
Angamardana:
A yoga-based system of 31 dynamic movements designed to energize the body and bring it to its optimal state of fitness. To achieve "Angamardana," one dominates limbs to the fullest extent possible.
Surya Kriya:
Surya Kriya is an ancient and powerful yogic technique for achieving total physical and mental well-being.
Upa-Yoga:
10 techniques are both easy and effective for activating the body's musculature, energy pathways, and connective tissue, hence reducing tension and facilitating relaxation.
Yogasana:
When practiced properly, the 21 yoga asanas (or postures) that makeup Hatha Yoga may have a profound effect on a person's health and well-being.
Surya Shakti:
The purpose of Surya Shakti is to provide extra-dimensional energy to the system. As a bonus, the 18-step method also helps to fortify the ligaments that connect the body's skeleton and muscles.
Bhuta Shuddhi:
Bhuta Shuddhi translates to "element cleansing." Body and soul health are both enhanced by a clean five-element system.
Nada Yoga:
This easy meditation has the potential to greatly improve one's health and well-being when done regularly, strengthening the body and mind.
Mantra Yoga:
Initiation into the singing of AUM is a part of the Mantra Yoga practice. Aligning the body, the mind, and the energy via repetitive chanting of "AUM" is a potent technique.
Bandhas:
'Bandha' is Sanskrit for a lock. Bandhas allow you to focus and channel your energy in certain ways. These forms of yoga are often performed after Hatha Yoga.
Bhakti Sadhana:
Bhakti Sadhana is the practice of cultivating devotion rather than only acting devotedly.
Pranayama:
The Sanskrit word "Yama" means "control," while "prana" refers to our vital life force. To master pranayam is to master your breath. It stabilizes the system by balancing its primary energy flows.
Meditations:
Try the guided meditations—they may do wonders for your health, vitality, calm, and well-being.
Course Overview:
The experienced teachers of Diya Yogashala, including owner Deepak Nautiyal- impart yoga training of the ancient, in its original form while combining modern practises to ensure that their students learn yoga in the best possible way. The school provides certification affiliated to Yoga Alliance USA, after getting which, students will be able to practice in any part of the world as yoga teachers. Its experienced teachers give personal attention to each and every student to ensure they learn precisely. Notes are also provided during classes and if any student has any doubts, they can reach the teachers after classes.
Other than that, location of Diya Yogashala makes it a sought after destination for yoga learners. The school is located close to the banks of holy river Ganga on one side, which calms your mind. It's remaining 3 sides are surrounded by t
Course Eligibility:
Whilst prior experience and practice in Hatha Yoga before enrolling in the 300 Hour Hatha teacher training course is beneficial, we also welcome beginners looking for an immersive introduction into the Hatha style of yoga. The most important factor is that participants come with an open mind and desire to learn.
It is important to be mindful that courses at Diya Yogashala are physically and mentally demanding with 9-12 hours of classes a day, so applicants should be in good physical shape and able to fully dedicate themselves to the course – 100% attendance of all classes is mandatory.
Rishikesh is a holy city and therefore meat, alcohol and other recreational substances are not permitted in the area. Students are not required to follow a vegetarian diet at home but we request students do not bring meat or prohibited substances to the course in order to respect the local culture and fully experience the benefits of the yoga practices.Courses are conducted in English and so basic English ability is required as students will be required to understand classes in English and practice their teaching in English.
Spaces on the Diya Yogashala programs are granted on a first come first serve basis to students who meet the eligibility requirements.
Course Dates & Fee: (2022-23)
Facilities & Inclusion:
30 Days Every Month
Yoga Alliance Certificate
Shared or Private Accommodation
Attached Bathroom
Hot & Cold Water Facility
Two or Three times Nutritious Meals
3 times Tea Everday
Yoga Mat
Yogic Purification Kit
Wi-Fi Facility
Study Materials
Short Excursion Trips
Course Review:
Best yoga school in Rishikesh, India to achieve the higher state of ourselves!. Teachers are amazing – helpful and friendly. Food is delicious and organic. Everything Awesome!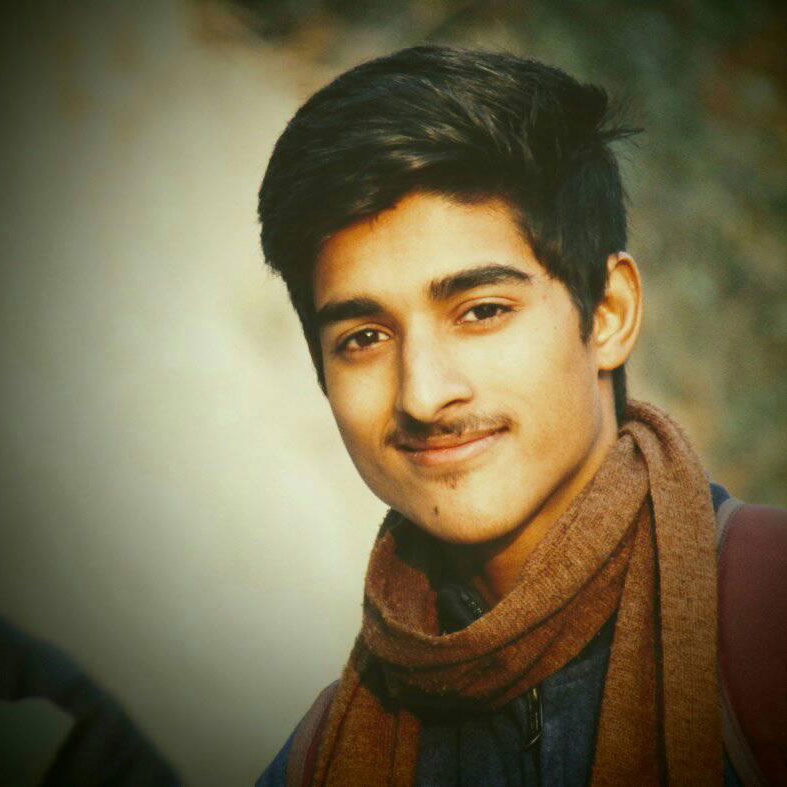 Nitish Lakhera
Torronto Canada
I was student of Yogi Deepak Nautiyal Ji at Diya Yogashala. His teachings are very well, Alignments and Adjustments are awesome. Great platform for beginners and practitioners to learn yoga.
Nathaniel Simha
Bangkok, Thailand
Best Yoga Studio in Rishikesh running by friendly, sweet, and passionate Yoga teachers! Will definitely come again for advanced level ttc. Thank You.
Daily Schedule:
The TTC program has 8-12 hours of classes scheduled a day, with one rest day per week. Here is an example schedule:
06:30 – 08:00 — Pranayama/ Meditation / Mantra Chanting
08:30 – 10:15 – Asana Class
10:30 – 12:00 — Brunch / Free Time
12:00 – 13:30 – Adjustment & Alignment class
13:45 – 14:30 — Yoga Nidra Class / Rest Time
14:30 – 15:00 — Tea time/ Snack / Refresh Time
15:00 – 16:30 — Philosophy / Guest Lecturers / Yoga Sutra Study
16:45 – 18:00 — Workshop / Study Time / Teaching Practice
18:30 – 20:15 — Dinner Time / Free Time/ Rest Time
20:15 – 21:00 — Meditation
21:00 – 06:00 — Mauna / Silence/ Rest/ Sleep
*Note: This schedule is an example of the daily timetable. Classes and times are subject to change according to the course, season and any improvements we have made.
300 Hour Hatha Yoga TTC - Syllabus:
The 300 Hour Hathas Yoga Teacher Training syllabus meets Yoga Alliance requirements and standards for "RYT-300" certification/designation.
200 Hours
Techniques, Training and Practice
Asana | Assignment | Pranayama | Meditation
20 Hours
Anatomy & Physiology
Anatomy | Physiology
30 Hours
Yoga Humanities
History | Philosophy | Ethics
50 Hours
Professional Essentials
Teaching Methodology | Professional Development | Practicum
Food & Accomodation:
Food

---
Eating can also be considered a proper practical in which you seek universal balance. You have to develop mindful eating practice can provide a ground that truly supports your personality & Yoga practice
Three time (Breakfast, Lunch & Dinner) meals per day
All Meals are vegetarian, nutritious, healthy and balance diet
A nourishing diet with fruits, vegetables, Indian herbs are added to the meal plan on an everyday basis
Three times Tea or coffee during the course
If you have any dietary requirements please inform us so that we may ensure there are adequate options for you at mealtimes.
---
Accommodation:
Accommodation during the course is included in your fees and is provided by Diya Yogashala in Ram Jhula, Rishikesh. You will get shared accommodation. If a student needs non-sharing room then he/she needs to pay some extra amount. All rooms are basic and comfortable with attached bathroom. Facilities include two twin beds, hot water and shower and bedding. Towels are also availableupon request. Wifi is included! Laundry facilities can be arranged for an extra charge, and students are able to wash their own clothes in their rooms if they wish. You will find that most of your time is spent in the yoga shala and with classmates, however you are ensured your own comfortable space in which to retreat to and relax in-between classes.
Our Yoga Course Benefits:
Course designed for growth looking towards the human nature & personality
Teachers of Diya Yogashala are not only a yoga teacher but also they are practitioner as well as motivations with good will
Basic knowledge about Asana and its proper practice can make you realize the importance of Asana
Basic knowledge about Pranayama and its daily practice helps you to experience the working of energy/prana within you
"What is prana, what is kundalini & how to awaken these prana / kundalini?" you can experience & get the right technique over here in Diya Yogashala
Get 'Pranayama schedule' - for your daily practice
A proper step towards Meditation helps you to discover "what actually peace is"
Diya Yogashala helps to sit for longer time is one posture for meditation / Pranayama
Mantra and its daily practice help you creat such an energy field around you,no egetivity can enter within
One can experience the vibration of 'MANTRA' over here in Diya Yogashala
Our Philosophy class is really related with practical growth not only intellectual information
Our Philosophy class really helps to develop one's real understanding
Our Philosophy class is related with the practical problems & its solution by Indian philosophy scriptures
Basic knowledge about Yogic Purification and its practice helps to prepair you for Pranayama and meditation
Diya Yogashala presents the proper knowledge about human body system which helps to deal with your body
Basic principles of Yoganidra and Relaxetation really helps to you to redesign your life
Our Yognidra class helps one to deal with the sub – conscious mind (Just imagine deal with sub – conscious mind)
Basic principles of Ayurveda and its application
Diya Yogashala helps to learn the anciant methods "how to teach others" (teaching methodology) in right way
Basic understanding of 'GOAL' AND ITS necessity in life
Developing Focusing attitude, step by step and day by day
Enhancing observing power-for praper understanding
Developing confidence-for growth and success
What is discipline & why it is necessary for growth
Difference between discipline & present moment
What is understanding & how to develop it?
Thankfulness and its daily practice. (Thankfulness is the essence of all religion and real understanding
You will learn "how to be positive always" in every situation in practical life
Excellent location & good environment you can find here in Diya Yogashala
Frequently Asked Questions:
If you wish to register for any of the Diya Yogashala courses, please complete and submit the registration form online. Please note that payment of your deposit is required to secure your place and until we have received this we are not able to guarantee your position on the course. Alternatively if you need any further assistance in making your application please feel free to contact us and we will be happy to assist you further. Spaces on the courses are allocated on a first come first serve basis. Diya Yogashala reserves the right to accept or reject any registration form submitted without providing further explanation.
Please note that India requires all visitors to obtain a visa prior to their arrival in the country. Please ensure that you allow plenty of time to arrange your visa as sometimes the process is lengthier than expected. Applications may be submitted to your local Indian Consulate or Visa Services provider prior to your departure from your home country.
We recommend that you take care of any necessary arrangements i.e. banks, healthcare, travel insurance etc beforeyou depart so that you may fully focus on your course and be here without any distractions.
You are welcome to bring electronics that you need to use during your stay e.g. laptop, tablet, camera etc. We do recommend that you leave valuables such as jewellery at home or else ensure that you can keep them safely whilst you are here. Whilst Rishikesh is a safe city and we maintain your safety and security as an absolute priority, unfortunately theft happens everywhere and Diya Yogashala cannot bear responsibility in the case of valuables going missing.
When you arrive in Rishikesh please come to meet us! The orientation meeting is held on the first day of the course, but you are welcome to arrive earlier to familiarise yourself with the area and refresh and revitalise after travelling before the course begins. Please note that accommodation and classes before the course are not included in the course fees, and should be arranged separately as appropriate.
At the orientation meeting, you will meet your fellow classmates and the teachers will outline the course schedule and material, locations of classes and answer any other questions about the course.
Refund Policy:
The course deposit and fees are non-refundable so please ensure that you have the relevant insurance in place in case of any circumstances that would stop you from attending the course.
Students may transfer their registration to an alternative course in the event of exceptional circumstances. Fees are valid for one year from the original course date.